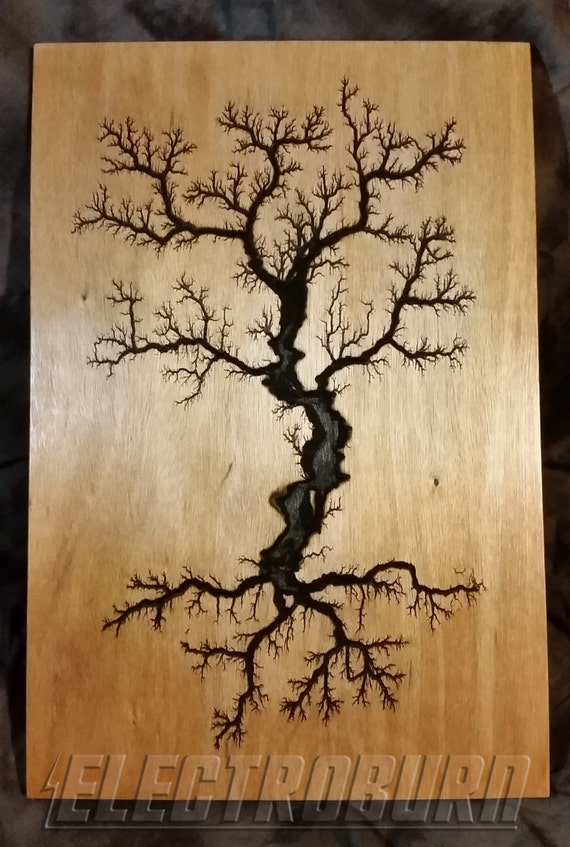 What is it about the end of December/beginning of January and the end of May/beginning of June that makes me go non-linear in project space? My brain has been in overdrive with ideas for glow-in-the-dark in glass and resin, glass in metal and wood, glass as tile and cast sculpture, welding metal for sculpture for the garden (and with glass). So far I have purchased 2 kgs of strontium aluminate in blue-green and green, and as a birthday present to myself I got a Lichtenberg figure wood burner. It's a lot safer than the microwave transformer and produces the same effects on wood. Of course I look at the fractal-like design and I think of filling it--maybe with glow-in-the-dark resin, or maybe casting glass to fill the void.
I have a lot of cedar (juniper) from cutting down all of the cedars to make room for the garden and other trees. Most of it isn't of any significant diameter. It will make good, rough garden furniture, but it's too small to mill into boards. But there are a couple of pieces that I can see making a split live edge table and casting glass for the middle cavity between the two live edges. Something like the piece below left, but with straight edges on the outside.
Then there are the welding ideas. We got a couple of the tomato cages shown below right for vines in the new garden, and I couldn't help thinking I could make some really cool pieces like this if only I could bend, cut, and weld steel--I could use my own glass in them.
I just have this intense creative drive to do one of a kind pieces right now. And I am trying to get away from the mentality that what I make I sell, and I have to be able to make it in a way that is cost efficient for production and making a living. Honestly, art to me anymore isn't about making a living. If I find myself needing to "make a living" again (i.e., pay the mortgage), I'll go back to software.
I'm not sorry I decided to have a career as a glass artist, but I am under no illusions that the business of producing, marketing, and selling a production line of glass work exists in the same creative universe as making something for its own sake. Making something because the drive to do it is there from the moment you wake up till you drop asleep exhausted, and then goes on in your dreams is about passion, obsession. Sadly, production art is like production anything else after awhile: A job. And not one that pays very well.
But had I not made the change from software to glass, I never would have become an artist. I started as someone with a passion for glass, but lacked the technical expertise and a personal artistic vision. Like many hobbyists, the first thing I picked up were the technical skills. Developing my own style took much longer, and it took longer still to be comfortable in the skin of an artist and to extend my confidence into other media than glass. Being an artist is about the way that you see and portray. If you are a technician, all the better as you have the skill to produce your inner vision, which makes you a good artist.
I'm also really glad that Dave loves what he does for a living as much as I love creating for the sake of creating and learning for the sake of learning, because it means we won't starve. It doesn't hurt that he is an artist too, and a Mæstro at that. Passion and production, he is one lucky man.