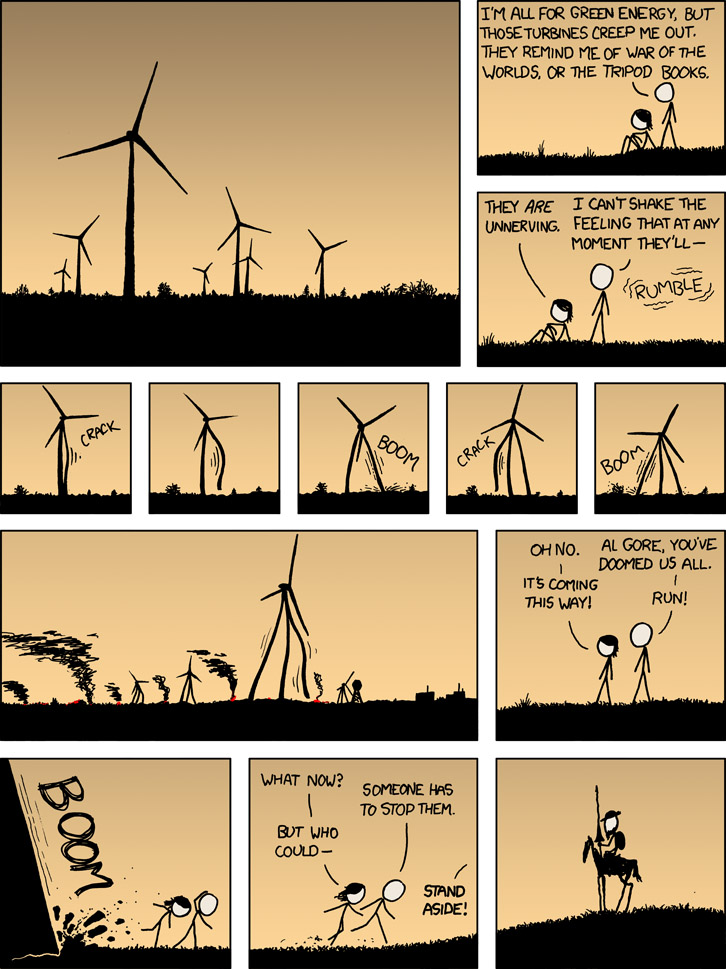 Is
XKCD
art? When you put your cursor in the last frame on the original page, the Alt tag (that extra little bit of text that pulls it all together) comes up. For this cartoon it says: "The moment their arms spun freely in our air they were doomed -- for Man has earned is right to hold this planet against all comers, by virtue of occasionally producing someone totally batshit insane." Yes. Do we really care if it is fine art or applied/decorative art? Um, no.
This past Saturday was the kick-off of Taylor Kinzel's 8th annual glass show, and all the artists represented were there schmoozing. At the end we all stood with Mary and Patrick (the gallery owners) in front of a white Christmas tree and people, lots of people, snapped pictures of us. I kid you not--the flashes were popping all around us for several minutes (as we waited for Mary to take her place) and more than one comment was made that it felt like being rock stars at an event with the paparazzi.
We were all there to talk about our work. For me that means the technique that goes into it, the play of color and light that come out of it, and how it feels in my hands. It's all about the sensuality of glass and the need to possess it and live with it. There isn't a "meaning" to individual pieces--a life outside of me--and I found myself explaining this concept on Saturday. I somehow found myself sucked back into the "is it art" mentality--i.e., is my work "art" and therefore "worth" as much as something that is a "fine art" (i.e., more than something simply "decorative")? Yes. Yes it is.
Wikipedia has a very nice article about the historic and cultural distinctions between
the fine and the decorative arts
, and even before reading it I had realized that I am not meant to be a "fine" artist: All my heroes are cowboys, or, rather, architects and decorative artists.
Antoni Gaudi
,
Charles Rennie Mackintosh
,
Frank Lloyd Wright
,
Hector Guimard
,
Victor Horta
, and
Louis Comfort Tiffany
. The
Art Nouveau
ideals of harmony with the natural environment, design according to the whole space and integration into ordinary life resonate with me in a way that the impact of an individual piece of fine art in isolation does not--especially if the fine art in question is all about the "meaning" of the piece.
I often see colleagues struggling with being taken seriously as artists, developing their voices and realizing their visions under the perceived cloud of working in a "
minor
" art, and I am struck by the appropriateness of the use of the word "fine" in the phrase fine art. I cannot help but think of the song by Aerosmith (whose acronym also became popular with the self-aware set who don't believe "fine" is a good response to the question, "How are you doing?"). F.I.N.E. art. F*cked-up, Insecure, Neurotic and Emotional. I think I'll stick to the decorative arts--thank you very much.